Marathon Update: When Goals Are Made to Be Broken?
Hi All,
In my post "Born to Run: Five Marathon's In, Finally Learning the Right Technique" I put my goal "out there." For this NYC marathon, my sixth marathon total and fifth New York, I am aiming for my best Marathon time ever. This means breaking 3 hours and 50 minutes; translating to averaging 8 minute 46 seconds per mile over the 26.2 mile race.
It also means it's game time.
The summer was a lot of fun; I did my best to stay on course with the training. I got my runs in, consistently running four days a week, including one long run, one speed workout, one hill workout and one "as I feel". That being said, August was a month where I definitely was a bit more lax when it came to my wine and alcohol intake and a bit less restrictive when it came to my nutrition (i.e. I made sure to get the right balance of carbs, proteins and healthy fats but definitely permitted myself more indulgences). August was also a month where I found I was doing my best to find the balance between work and my own training, with time with Sophia, my loved ones, and some of my own down time.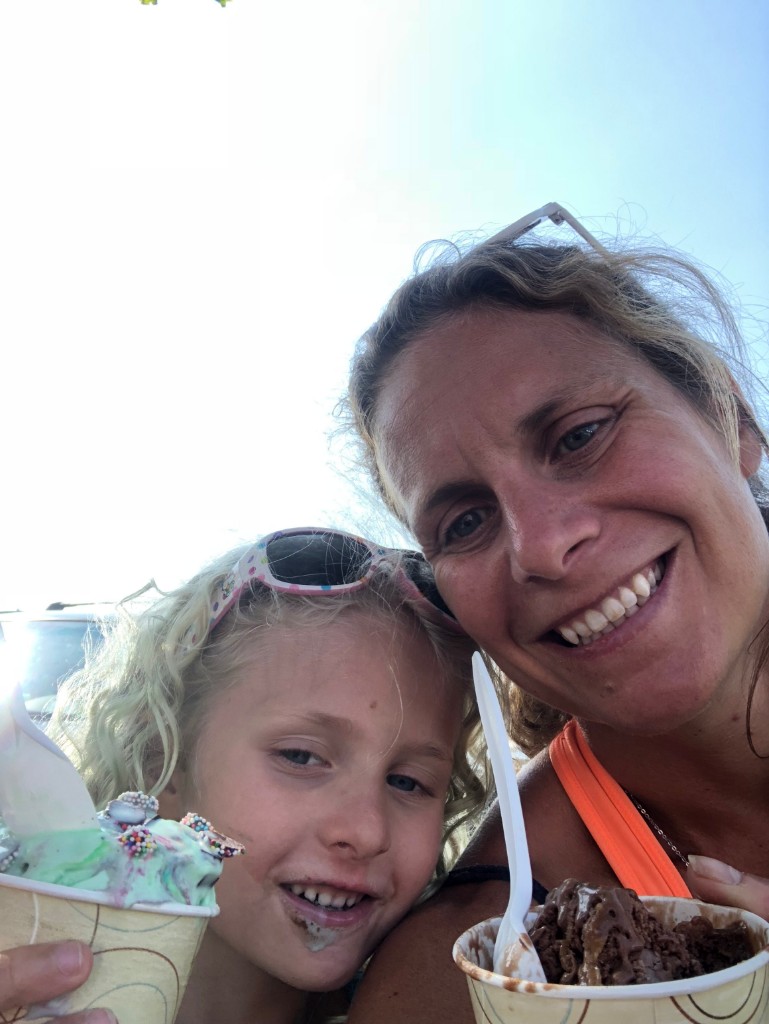 Is My Goal Realistic?
I have said this before; I do not like to use age as an excuse. Yes, my best time was done at age 32, then age 37. Yes, I find that at age 40, I do not "bounce back" the way I used to. I need more recovery time; nutrition, hydration, and electrolytes balance is ever more important. I cannot go out drinking like I did in college training for my first marathon- literally half a lifetime ago- then wake up and run 16 miles.
But how much of this is age? And how much lifestyle?
Priorities…..
I have also said this before; at age 32, I was kidless and not a fitness professional. What I found is the biggest challenge, which was the same challenge last year, is the logistics of running.
When I first became a mom, I thought I would have "all the time" to workout when I was on maternity leave. Then, when Sophia was 4 weeks old, I ran out to get, of all things, a manicure. It dawned on me; I was always going to have to choose between something else, and spending time with my child. It is so obvious; yet for some reason, as I was sitting just a half block away from my child inhaling the fumes yet admiring my newly polished nails, it was then it hit me.
Sophia is now in first grade; she is more independent. She goes to school full days, has after school activities and playdates and I am fortunate that I have a lot of family close by and people I trust. That being said, more and more do I recognize the fleetingness of time; I do not want to miss out with Sophia.
What that means is, I find myself running at less ideal times.
Case in point; when training for New York, the weather is a sneaky factor. As we are in September, this is truly the month where the training is at its height. Long runs towards the end of the month range from 18-22 miles in length, whereas midweek runs may be 8-10 miles. The weather is unpredictable in September, and could be unbearably hot and humid, and the runs are longer in duration. This past weekend, I had Sophia in Sag Harbor over Labor Day weekend. Instead of running 15 miles- which takes two hours and change- on a weekend when I had her, I waited until that Tuesday when I knew it would be 85 degrees when I started my run. Add that to the fact that I cannot start my runs at 6am, when the weather is cooler, if I have her because clearly I cannot leave her alone in the apartment.
When To Deviate: My "Why"
"How many marathons have you done?" My father asked me the other day.
"Five," I told him.
"Why are you doing it again?" He said.
"Well, I want to get my best time," I told him.
"But why?"
I am not sure.
Is it pride? Is it that I have turned 40 and I am trying to "prove" that I could do things just as well as when I was in my early 30s? Is it because I said I would, and I am a woman of my word?
Saying I will do something and following through has ALWAYS been extremely important to me. It is a lesson I want to show by example to Sophia and to my clients; I wear my Team Revolution "Never Give Up" wristband every single day. That being said, it takes the same amount of strength to deviate - or know when to shift gears- and not let it rock your ego or pride.
So; here is my deviation. My goal still is to get my best time so long as it does not impinge too much on my priorities. And, with that in mind, I will do my best to keep my word, try my hardest, and work from within my lifestyle.